September 30 2021
Finally, fall has made her appearance letting us know it's time to break out the boots, scarves, leather jackets, and pumpkin spice coffee! A great way to celebrate the arrival of fall is by showing off our nails with fall-inspired colors and designs. 
Typical fall nail colors are brick red, earthy browns, and burnt orange. However, this season we're seeing some more adventurous trends for fabulous trendy looking nails. 
Pearl & Glitter. No matter the age, we all love things that glimmer and shine. Whatever color you choose, look at a pearlized version, then top it off with matching glitter. What to really top it off? Add a couple of gems to key nails to show off some shine on your nails. 
Jewel-tone teal. Although light teal and turquoise are usually synonymous with summer tones, we're seeing dark jewel-tone teals trending for fall. This rich shade, often seen with royalty, is one of the hottest shades this autumn.


French tips autumn style. French tips have been cooling down some in recent years but are getting hot again this fall with a flair. Instead of traditional white tips, you'll be seeing tips with glitter, metallic, and fun fall colors.
Ombre. This nail polish style has been trending for a while now and is still hot this season. However, instead of bright, flirty colors, the color schemes for fall will be emerald green to a lighter moss, tiger orange to black, and mauve to pink.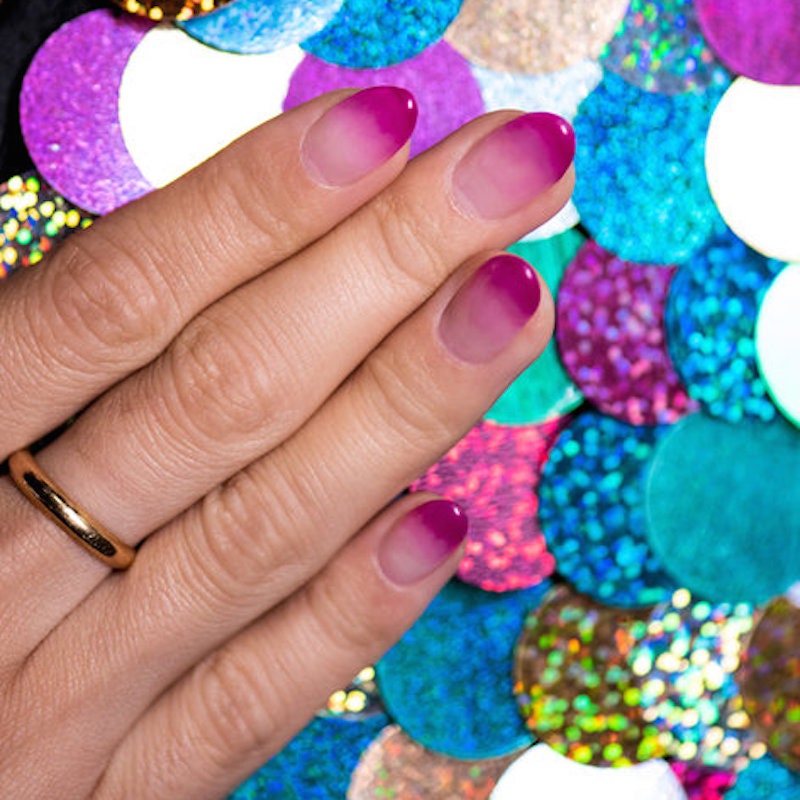 Holographic. A holographic sheen is hard to outshine. This fall, the color choices are deep eggplant, dark bronze, and royal teal. 
Tortoiseshell. This abstract pattern is a year-round classic. Although it's an autumn color scheme, it's reminiscent of the academic, studious school vibe while still being very uptown chic for the perfect office look.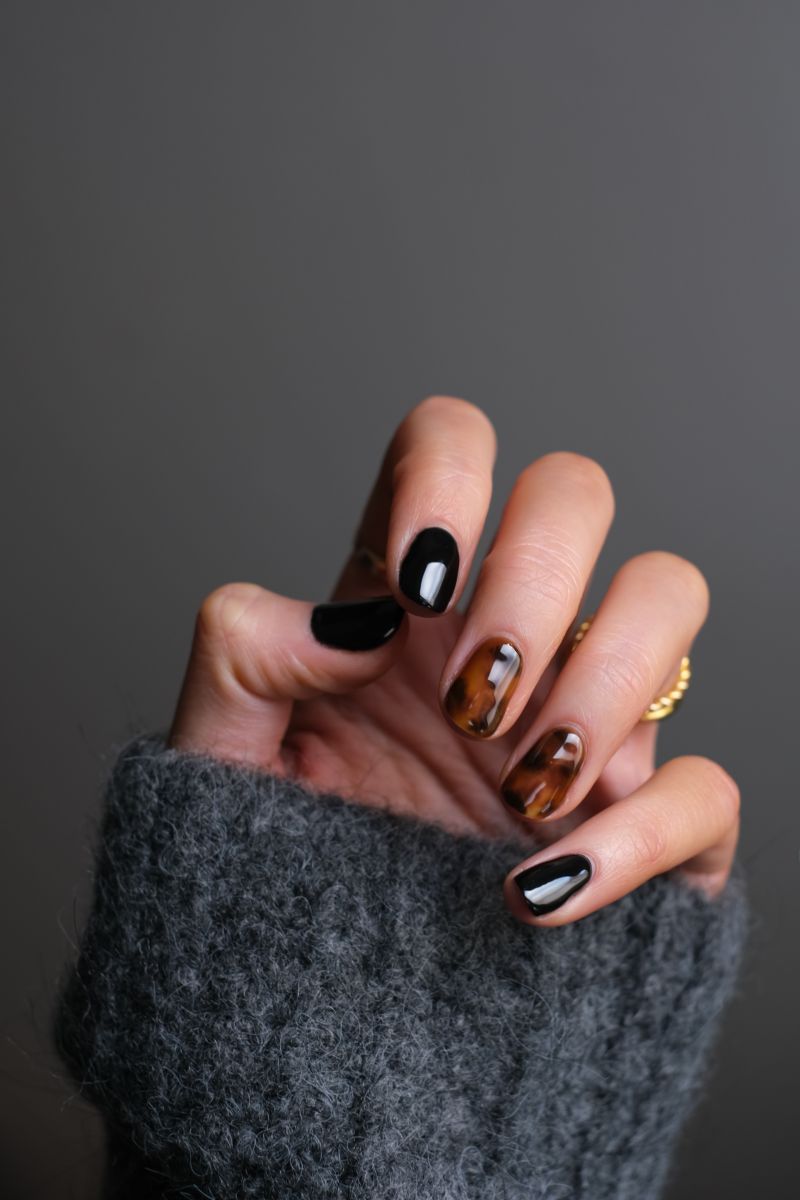 Don't forget about Halloween-Inspired Nails!
Halloween doesn't just mean trick-or-treaters, haunts, and ghouls. Enjoy a good manicure and then show off your Halloween style with some Halloween-inspired nails with some spooky nail art! 
Spider-web nails. No matter what color you decide to do for your nails, they aren't complete on Halloween without some spiderweb art. There are many designs to choose from to get your Halloween glam on this season.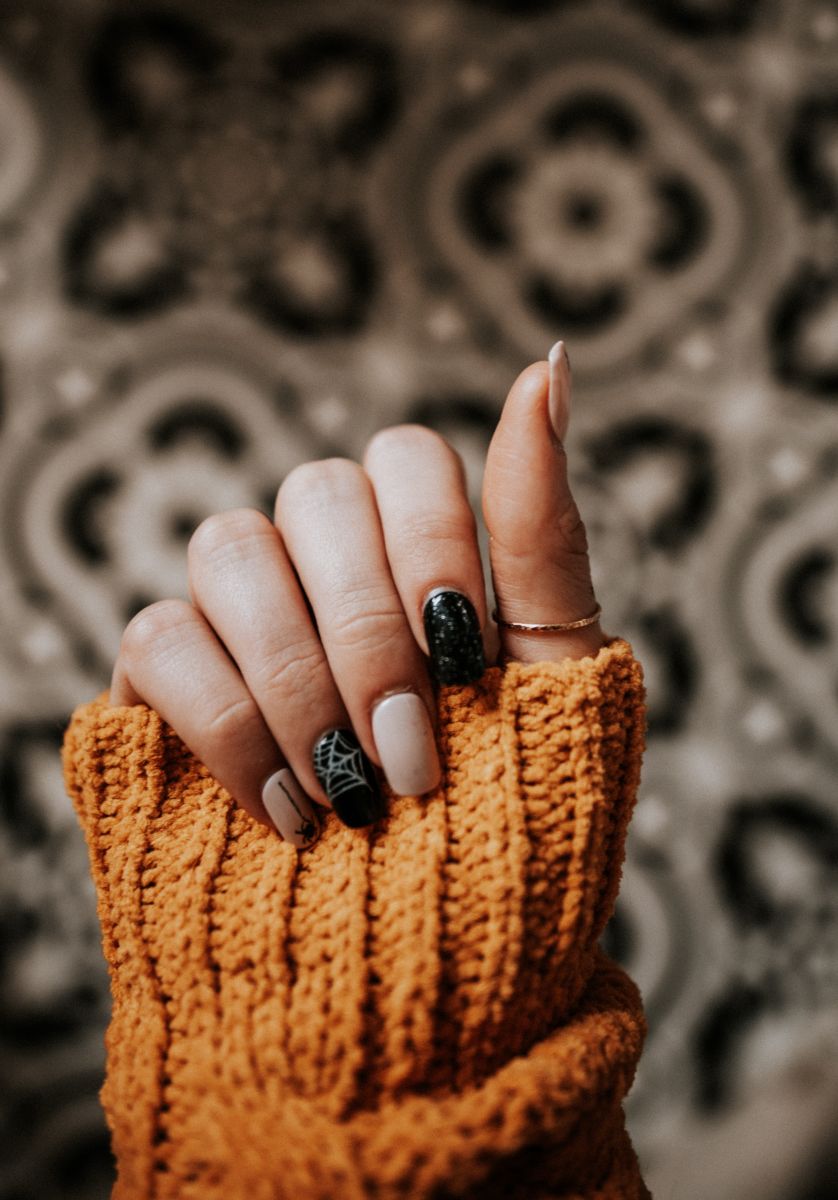 Crimson horror. Decorate your nails with some slasher-inspired art. Crimson drops, a splatter of blood, and even a killer pumpkin can put you in the mood this Halloween season.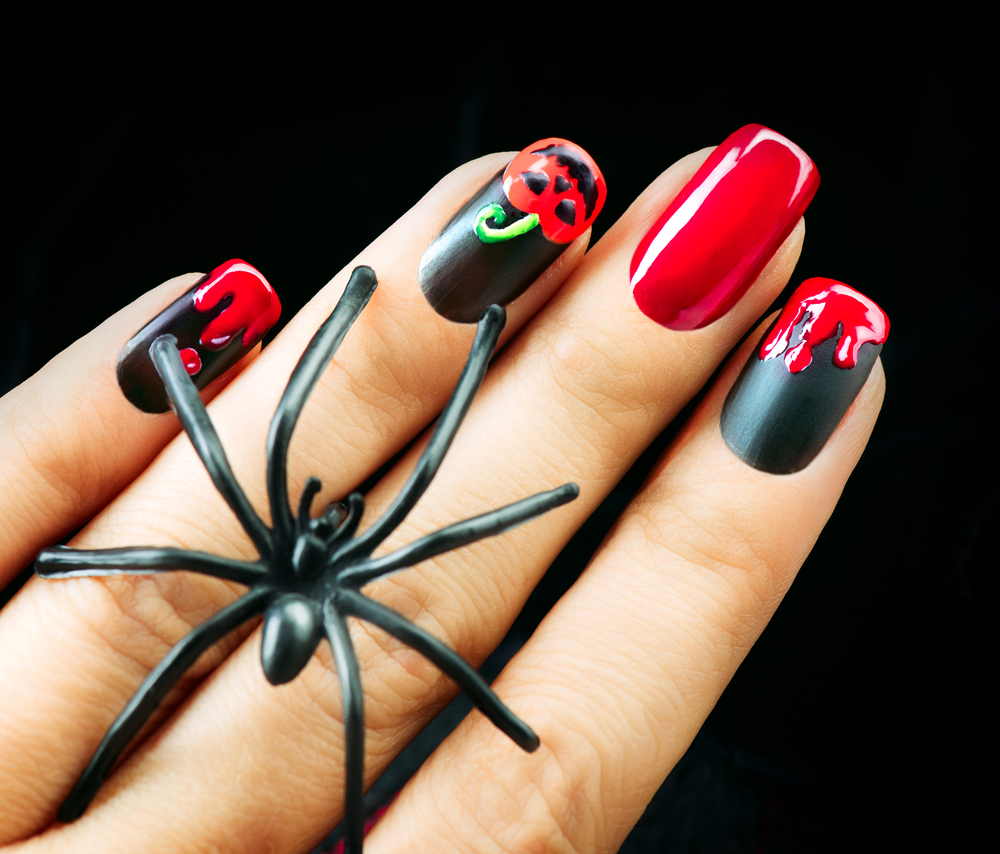 Candy corn delight. Give yourself a sweet treat this Halloween with some candy corn nails. This yummy manicure features a white, yellow, and orange treat. Go one step further and have our nail technician to an ombre effect!
When it comes to nails, you can be as creative as you like. Enjoy a relaxing mani-pedi at Square One Salon and then glam up your look with fabulous nail art. Make an appointment at any of our Square One Salon locations. You can book online or call or visit one of our Ohio locations directly.